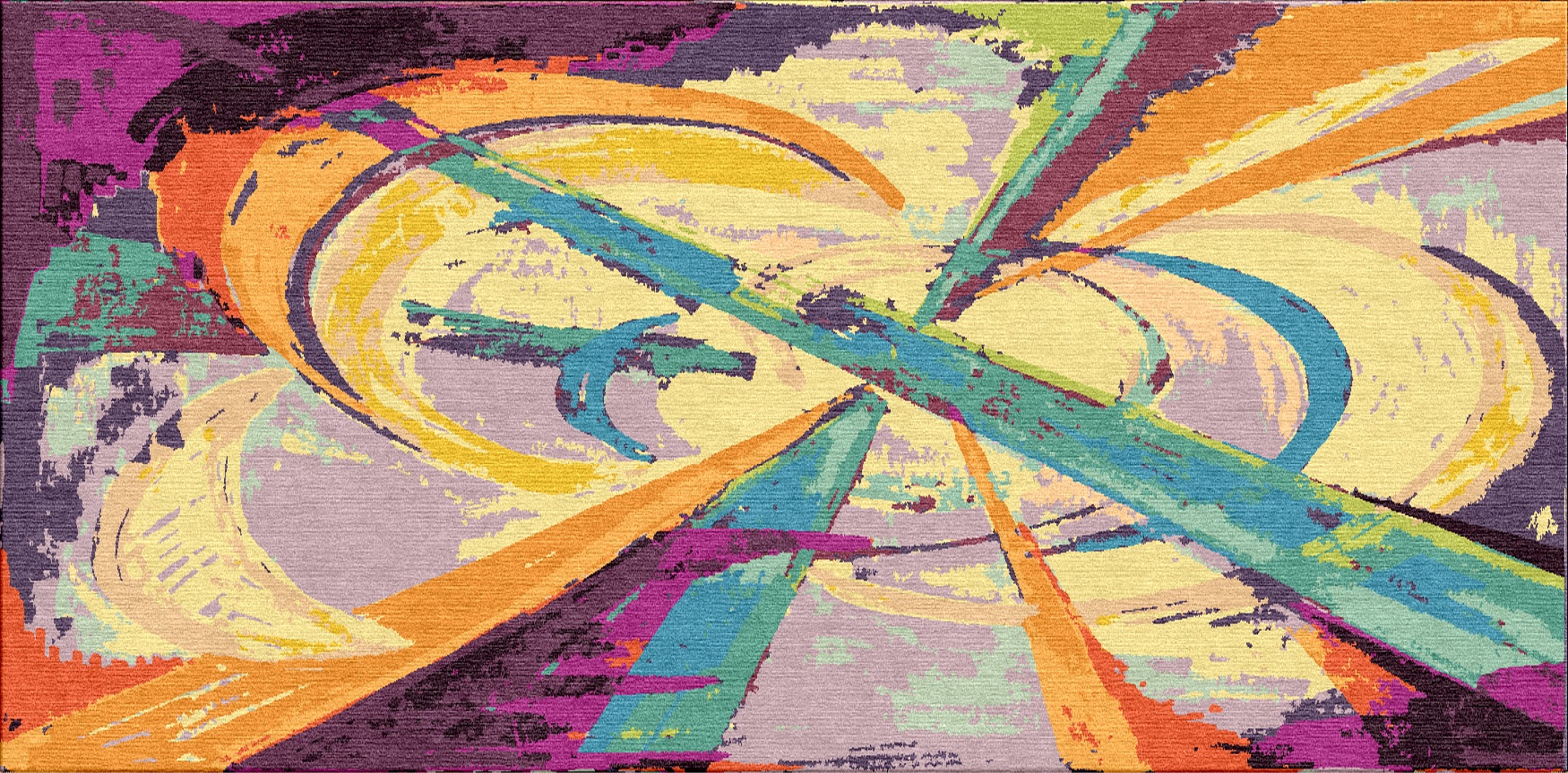 04 Oct

Unusual Inspirations: A Custom Rug for Chad Alan.

Interior designers are our favorite people. And their jobs aren't easy. They've got big ticket clients on the hook for high-end build-outs. They are managing deliverables, special orders, and out-of- stocks. They're team captains to electricians, contractors, and their own employees. They have budgets to manage, appointments to keep, and client concerns to quell.
Our favorite clients are the ones who bring us with them on spectacular journeys, letting us flex our muscles on challenging installs and special projects.
So when Chad Alan came to us with a twinkle in his eye, we knew something spectacular was on the horizon.
You never know where inspiration will come from. In this case, the art on the wall reaches
new dimensions in a gorgeous handmade rug.
Chad was planning out a dramatic foyer for his client – a space where the wall art was the main attraction. The fresh, youthful style conjured up images of urban murals and modern street art. The blue-greens, deep purples, and pops of yellow and orange had
hit Chad with cupid's arrow: he was head over heels in love with the colors and pattern.